In Memory
Jay Frischknecht VIEW PROFILE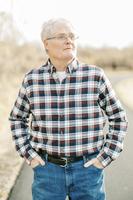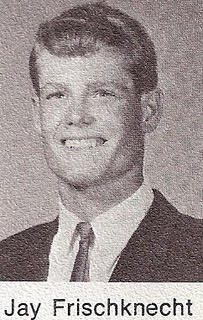 Don "Jay" Frischknecht, age 70, passed away at home, surrounded by his loved ones, on April 1, 2021. He was the son of Donald Frischknecht and Gail Jean Hamblin, born in Mt. Pleasant Utah on November 10, 1950.
Jay graduated from Granite High School in 1969. He lettered in tennis and was a proud member of the Madrigal Choir.
He served a mission for the Church of Jesus Christ of Latter Day Saints in the California Central mission from 1970-1972. He spoke Spanish so well that the people thought it was his native tongue. He loved the people he served and always had a soft spot for his hispanic brothers and sisters.
Jay and Sandy met on a blind date. When Jay arrived at the door they were surprised to see that their outfits matched exactly. They went to a wedding reception and all night people called Sandy 'Mrs Frischknecht'. Three weeks later Jay proposed. They were married in the Salt Lake Temple December 5, 1972.
Jay worked his way up from apprentice to journeyman in the floor covering industry. When his knees gave out he went from salesman to sales manager to business owner. He and his company had a reputation for quality work. He was more of a humanitarian than businessman, and he helped many people and many good causes. If you look in his tool box it's empty - he loaned or gave everything away.
For the past 9 years he worked transporting railroad conductors and engineers where he made many friends. They loved his stories and jokes. He had a near photographic memory and amazing people skills.
Music spoke to Dad's heart. On family rides he would turn off the car radio and sing and teach all the songs he learned as a boy. Singing around a campfire, record nights and dancing with dad are favorite memories. He loved karaoke nights and the Tabernacle Choir. Especially his Tabernacle Choir Christmas DVD collection.
He loved the Frischknecht family farm in Manti, the mountains surrounding it and hunting with his dad, brothers and son. He always looked forward to the changing of the leaves in the Fall. He taught himself to yodel. Whenever he was in the mountains he would look for an echoing canyon to test it out.
He enjoyed reading, golfing, swimming and gardening. Dad had such a sweet tooth. A junk run meant going to the store for candy only. A road shortner was candy or soda to sweeten the grandkids ride home. Coke in a bottle, the smells of coffee and new carpet will always remind us of him.
Dad loved to tell jokes and always had one ready to share. He would tell the best stories using his hands and raising his voice to keep his audience entertained.
Dad loved to watch football and basketball games, especially when his grandsons played. He was the best cheer leader and not afraid to be loud. Three cheers for our Dad, Hip Hip Hooray. We love you Dad!
He is survived by his wife of 48 years Sandra Knight Frischknecht; 5 children: Kim (Chad) Wilson, Jenni (Matt) Finlinson, Clint Frischknecht, Alicia (Cooter) Larsen and Hallie (Casey) Hales: 16 grandchildren; his mother Gail Hutchinson; and siblings Greg (Vicki) Frischknecht, Wade (Linda) Frischknecht and Phyllis (Norvil) Dallin.
He is preceded in death by his father Donald Frischknecht and his brother Mac (Tania) Frischknecht.
Interment at Wasatch Lawn Memorial Park South Valley, 13001 South 3600 West Riverton, Utah, April 9, 2021 at 12:30 p.m.
https://www.dignitymemorial.com/obituaries/riverton-ut/don-frischknecht-10135474
Click here to see Jay's last Profile entry.