In Memory
Roger Oettli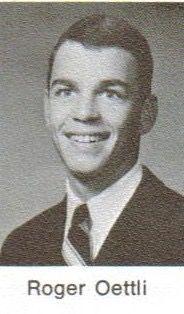 Roger Oettli, 71
November 25, 1950-May 15, 2021
Roger Oettli, a financial officer known for his many university capital projects and innovative childcare and scholar programs, died on May 15, 2021 in Dillon, Montana. He was 70 and lived in Divide, Montana at the time of his death. The cause was complications from cancer. Mr. Oettli started his career in higher education at Western Washington University, where he worked for 14 years. He then worked for the University of Idaho for five years and the University of California, Berkeley for five years, and finally for two years at the University of Washington.
Mr. Oettli helped pioneer new housing and dining construction on all the campuses and initiated programs in support of early childhood education and scholar's residences in Idaho and Berkeley, California. He is survived by his sister, Toni Lee Peterson; stepson, John Hulbert III; and three grandchildren.
To plant trees in memory, please visit our Sympathy Store.
Published by The Montana Standard on May 18, 2021.
https://www.legacy.com/us/obituaries/mtstandard/name/roger-oettli-obituary?n=roger-oettli&pid=198689208&utm_source=MarketingCloud&utm_medium=email&utm